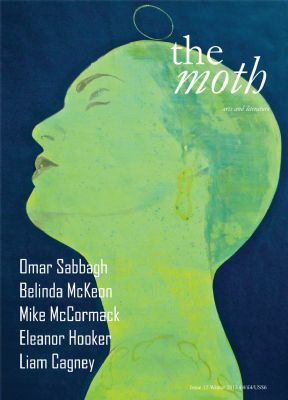 Loving you feels impossible and inevitable.
I cannot hold it in one hand.
Blue and yellow bees the size of human
hearts fumble the May air. A hummingbird
the size of a fly lands on my bare leg. White moths
scatter like snow.
You are the giant
'
s enlarged
heart: you might kill him, but you wouldn
'
t have
meant to.


Polly Buckingham
Subscribe to The Moth for just

€

5 per quarter
81 Church Street
Cavan
Co. Cavan
Ireland
00 353 49 4362677